Free Boiler & Heating Grants
See if you qualify:
Free Boiler Grant & Heating Grants
Heating grants are available towards the cost of a Replacement Boiler or full Central Heating system. The heating grants are part of a Government-backed scheme called the Energy Companies Obligation (ECO). In some cases they can cover the full cost of the work and they do not have to be paid back.
Boiler Grant 2022
Providing you meet the criteria outlined below, EnergyLink can arrange for you to receive a free, no-obligation survey from an approved ECO installer working in your local area. Even if you do not qualify for a grant, we can help in a variety of ways including Green Deal Finance where some or all of the savings made on your heating bills pay the required amount over the lifetime of the system.
Heating grants can also be claimed to replace inefficient or faulty Electric Storage Heaters. Click here for more information.
For Gas Connection Grants please click here.
Complete Online Form

Free Survey Booked

Boiler/System Installed

Grant Claimed
Who Qualifies For A Heating Grant?
To qualify for a Boiler Grant, you must be a home owner. Private tenants and landlords no longer qualify but we can help with the Green Deal and other types of finance.
Central Heating Grants can be claimed by home owners, private tenants and landlords.
Someone living in the property must be receiving one or more of the income or disability-related benefits listed below.
A contribution towards the cost will be required in some cases, depending on the amount of work needed and how efficient the property is. This can be paid for through savings on heating bills via the Green Deal.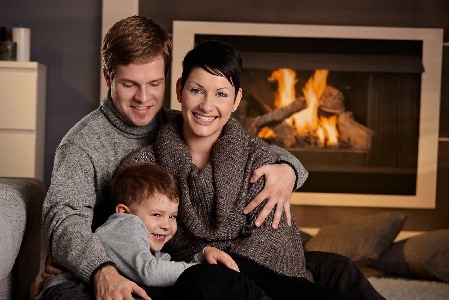 Child Tax Credit
Housing Benefit
Income-Based JSA
Income-Related ESA
Income Support
Pension Credit Savings Credit
Pension Guarantee Credit
Universal Credit
Warm Home Discount Scheme Rebate
Working Tax Credit
Child Benefit *
If someone in the household receives one or more of the income-related benefits listed, you should qualify for a boiler or central heating grant.
Annual household income limits apply if Child Benefit is being claimed. See our Who Qualifies page for more details.
What Systems Qualify For A Heating Grant?
If you have a Central Heating system, your existing boiler is aged over 5 years old, you should qualify for a grant towards the cost of having it replaced.
Heating grants are also available to install full Central Heating systems if there is currently no system installed.
Electric storage heaters can also be replaced with more efficient models under the scheme.
Inefficient/Faulty Boilers
No Central Heating
Inefficient Storage Heaters
Heating grants are available to cover some or all of the cost of replacing inefficient or faulty boilers, the installation of full central heating systems and the replacement of inefficient electric storage heaters. See our What Qualifies page for further information.
Owners & Tenants

Qualifying Benefit

Old or Faulty Boiler

No Central Heating
Even if you don't qualify for a grant, our Installers can help you with Green Deal finance, which is a type of loan that is paid off using the savings on your heating bills.

EnergyLink can also arrange for you to receive a free no-obligation survey and quote should you wish to pay for a new boiler or central heating system. Finance may also be available, subject to status.
EnergyLink can put you in touch with an approved installer working in your local area who has access to boiler and heating grant funding and the Green Deal, or they can help with finance.

We have helped many thousands of customers since June 2007 to claim grants for Home Insulation and Central Heating. We understand the industry and work hard to put you in touch with the right people.
The process was really smooth from start to finish with excellent customer service throughout. The new boiler has made a real difference.
- Mrs Carol MacLennan
EnergyLink were helpful and informative, my boiler was installed within the month and now my wife and I are warm and comfortable.
- James Huchins
I had my new boiler installed last month and my house is so much warmer now. Thanks very much!
- Mr J Scott
My gas bills were huge before my new boiler was installed and I'm looking forward to seeing the difference this winter. I'd recommend the service to anyone.
- Dave Bell
My new boiler works perfectly. I explained the issues I was having with my old boiler and EnergyLink helped me straight away. I am a mother with three young kids so having a warm home is very important.
- Miss Kelly Dodds
It was so easy to apply and the staff were really pleasant. Thank you EnergyLink.
- Paul Dunwoodie