Free Boiler & Heating Grants
See if you qualify:
Grants are available to cover some or all of the cost of connecting your property to the Gas Network, providing you meet the qualifying criteria.
Please check the map to see who is the Gas Network Operator in your area. Once you have identified the operator, call the corresponding number below to see if they can assist with a grant.
Scotland/Southern (Scotia Gas Networks) – Assisted Connections: 0800 183 0025
Northern Gas Networks – Community Energy Solutions: 0113 237 2720
National Grid – Affordable Warmth Solutions: 0121 623 2052
Wales & West Utilities: 0870 165 0597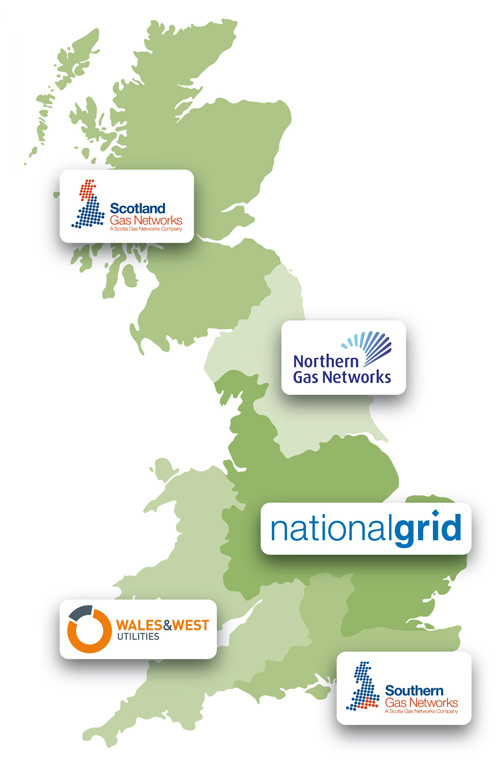 Owners & Tenants

Qualifying Benefit

Old or Faulty Boiler

No Central Heating
The process was really smooth from start to finish with excellent customer service throughout. The new boiler has made a real difference.
- Mrs Carol MacLennan
EnergyLink were helpful and informative, my boiler was installed within the month and now my wife and I are warm and comfortable.
- James Huchins
I had my new boiler installed last month and my house is so much warmer now. Thanks very much!
- Mr J Scott
My gas bills were huge before my new boiler was installed and I'm looking forward to seeing the difference this winter. I'd recommend the service to anyone.
- Dave Bell
My new boiler works perfectly. I explained the issues I was having with my old boiler and EnergyLink helped me straight away. I am a mother with three young kids so having a warm home is very important.
- Miss Kelly Dodds
It was so easy to apply and the staff were really pleasant. Thank you EnergyLink.
- Paul Dunwoodie