Free Boiler & Heating Grants
See if you qualify:
About EnergyLink - Free Heating UK
EnergyLink Ltd. have been putting customers in touch with approved Heating and Insulation Installers since June 2007. Many of our staff have industry experience, having previously worked for installers, funders and energy suppliers. FreeHeating.co.uk is part of the EnergyLink group of websites.
ECO Grants come from Energy Suppliers, including the Big Six: British Gas, EDF, SSE, Scottish Power, NPower and E.ON. Suppliers have to meet Government targets aimed at reducing carbon emissions from domestic households. Our Heating Installers will undertake the work then claim the grant amount from an Energy Supplier or an agent acting on their behalf.
Please note that we do not provide ECO funding to Installers.
Why Apply Through EnergyLink?
Established since 2007
Staff are industry experienced
Full support provided
Data Protection Registered
Installers fully approved
High installer standards
Our approval system has been designed to ensure that all Installers work to extremely high standards. We also offer full support by email and telephone, in case you should have any queries before or after you apply.
EnergyLink are an Information Commissioner's Office (ICO) registered Data Controller. This means we must comply with the rules of the EU General Data Protection Regulation (GDPR). We hold details securely, in confidence and we will only use them in connection with your enquiry. They will never be passed to third parties without your consent.
Registered in England No. 6308603
VAT Registration No. 915 3364 32
Data Protection Registration No. Z1642958
Registered Trademark No. 2607420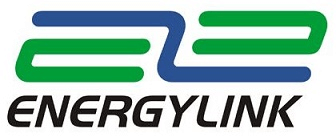 EnergyLink Installer Approval
Have access to ECO Grant funding
Carry out a free no-obligation survey
Have high Quality standards
Have high Customer Care standards
Have high Health & Safety standards
Have Public Liability Insurance
Be a Trustmark registered installer
Be Gas Safe / OFTEC registered
Our approval system requires installers to have access to ECO Grant funding and be able to carry out a free no-obligation survey for customers.
They must have high standards of Quality, Customer Care and Health & Safety together with sufficient Public Liability Insurance.
All installers must be registered with Trustmark so they can access the necessary funding. Gas Safe and OFTEC registration is also required in order to be able to install new boilers or heating systems.
EnergyLink monitor all installers to ensure compliance with our requirements.
Trustmark Registered Installers
Only registered Trustmark installers accredited to the PAS2035 standard can fit energy efficiency improvements under the ECO grant scheme. Trustmark is a Government-endorsed quality assurance scheme that ensures organisations have been thoroughly vetted to meet required standards, and have made a commitment to good customer service.
Gas Safe
The Gas Safe register is a list of engineers qualified to work on gas appliances. The register replaced Corgi and places a legal requirement on companies to be on the register before they can undertake gas work in the UK.
OFTEC
The Oil Firing Technical Association (OFTEC) represents the oil heating & cooking industry in the UK and Republic of Ireland. OFTEC promotes excellence in the oil heating and cooking industry.
Owners & Tenants

Qualifying Benefit

Old or Faulty Boiler

No Central Heating
What If You Don't Qualify?
Even if you don't qualify for a grant, EnergyLink can arrange for you to receive a free, no-obligation survey and quote from an approved installer in your local area. Our installers are all registered with the necessary trade bodies and can help with grants and Green Deal finance.
EnergyLink can put you in touch with an approved local installer who has access to grant funding and Green Deal finance. They will contact you to arrange a free, no-obligation survey. If you are happy to go ahead, they will install the boiler or heating system and claim the grant or arrange the finance on your behalf.
The process was really smooth from start to finish with excellent customer service throughout. The new boiler has made a real difference.
- Mrs Carol MacLennan
EnergyLink were helpful and informative, my boiler was installed within the month and now my wife and I are warm and comfortable.
- James Huchins
I had my new boiler installed last month and my house is so much warmer now. Thanks very much!
- Mr J Scott
My gas bills were huge before my new boiler was installed and I'm looking forward to seeing the difference this winter. I'd recommend the service to anyone.
- Dave Bell
My new boiler works perfectly. I explained the issues I was having with my old boiler and EnergyLink helped me straight away. I am a mother with three young kids so having a warm home is very important.
- Miss Kelly Dodds
It was so easy to apply and the staff were really pleasant. Thank you EnergyLink.
- Paul Dunwoodie